Marion Potschin-Young
ESMERALDA Insider: Marion Potschin-Young on incorporating ecosystem services in her research, at work and in everyday life
This ESMERALDA Insider rubric will introduce you to Marion Potschin-Young. Learn more about Marion's contribution to ESMERALDA, her research and general interests.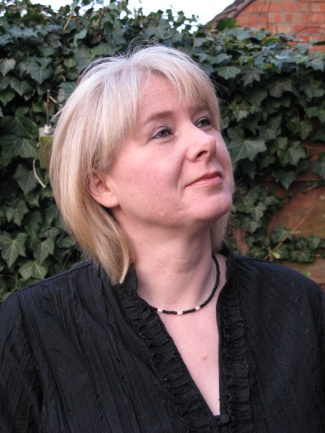 Marion Potschin-Young is director of Fabis Consulting, an consultancy working at the interface of environment and society. Before November 2016 she was Director for CEM (Centre for Environmental Management) at the University of Nottingham. In ESMERALDA she is leader of Work Package 4 and is also acting as a deputy coordinator of the project. Since 2002 she focuses on Ecosystem Service research and their applications, which led her to serve as a reviewer for the European Commission's FP7 programme and project evaluator for FP6 and FP7 on Environment. More recently she is on the advisory board for TEEB-Germany, the German, Swedish but also Belgium and Luxemburg Governmental funding bodies for ecosystem service research. Her latest output is being the co-editor of the "Handbook of Ecosystem Services".
Research:
Generally interested in the way science is used in policy and decision making, Marion is especially looking at how concepts and conclusions are translated between different communities. Working with decision makers is especially important for scientists both to demonstrate the relevance of what they do, but also to identify key problems and challenges which new thinking can address.
Currently, Marion is mainly working on ecosystem service assessment and especially how classification systems can be designed to support a number of purposes. In addition to mapping and assessment, these include ecosystem accounting. Her early background is based on the landscape ecology of the Arctic and Antarctic, but she now mostly focuses on the landscapes and associated biomes that we find in Europe.
Interests:
On a more more personal level, Marion combines her research interests with her hobbies, now working on delivering a lot of ecosystem services through a massive gardening project. Having recently bought a plot of land she is now establishing an orchard, a wildflower meadow and a length of new hedgerow and investigates "how this improves the pollination of fruits and vegetables".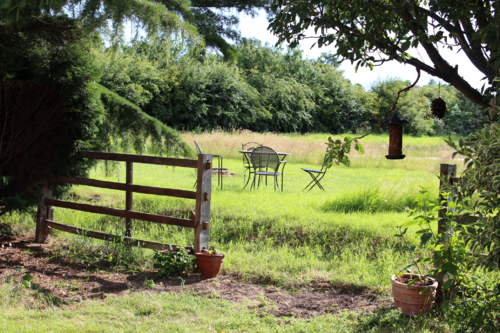 Marion's gardening project.
"While we want to encourage biodiversity in our area, we need to eat too, and so provisioning services are on the menu with a vegetable plot and hopefully chickens," adds Marion with a pinch of humor in her tone. "When not in the garden or working for ESMERALDA I love to cook good fresh food and create interest for healthy nice food for workshops."
In ESMERALDA:
Within the project Marion is leading Work Package 4, which is dealing with integrated assessments, and together with WP3 develops the ideas of a "flexible methodology" to apply and use a set of methods of different scales and Ecosystem Services as a base for the assessment.
At CEM she is currently updating CICES (Common International Classification for Ecosystem Services) with her team on the base of a recent international survey. CICES plays an important role in mapping and assessment within the MAES process, and hence ESMERALDA, but it also ties this work up with the efforts to develop ecosystem accounting methods that are being led by the United Nations.
"We need to find ways of helping people to apply ecosystem service classifications easily and to link it with other classification of ecosystems, ecological functions, benefits and beneficiaries and also different backgrounds and understandings of different groups of users. ESMERALDA will really contribute in these areas," concludes Marion.