Benjamin Burkhard
ESMERALDA Insider: Project coordinator Benjamin Burkhard, on bringing societal context to mapping ecosystem services
For the ESMERALDA Insider rubric we asked our scientists to share their research passions and their motivation in the project. To start, we feature our project coordinator Dr Benjamin Burkhard.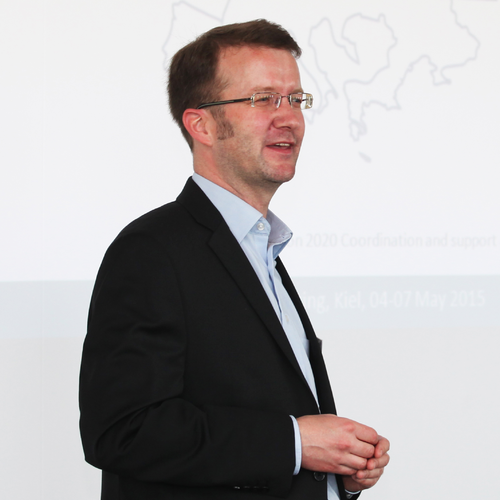 Dr Burkhard is a geographer working as a senior researcher at Kiel University in Germany. Since 2001 he has worked on various ecosystem services projects, involved in research areas ranging across irrigated rice agriculture in Southeast Asia, landscape management in Finland, Bulgaria and integrative coastal zone management in the North Sea.
Being the first project where Dr Burkhard takes the coordinating role, here is what he shared with us on his experience and coming up with the idea behind ESMERALDA.
On ESMERALDA:
What stands behind the beautiful name of our project is 'Mapping and assessing ecosystems and their services for policy and decision making'. To me this means a lot - mapping and assessing ecosystems and their services has been the focus of my work for the last decade. To bring both into policy and decision making now seems the logical and urgently needed next step and that's how the project came to life.
Most people love to look at maps but the challenge for the modern scientist lies not only in creating proper and scientifically accurate maps, but also in making them of relevance for policy, practice and society at large.
Ecosystem services science, if understood and applied correctly, can offer a lot to society - but it is (unfortunately) also one of the most disputed scientific disciplines at the moment. We live in times of constant changes and challenges, many urgent decisions cannot be postponed much longer and projects such as ESMERALDA come into play exactly here.
On his work and interests:
"Let's meet and map!" (J. MAES 2016)
A motto I have been sharing with my colleagues for years. Following this passion since the start of my career, I have focused on working in temperate and boreal forests, tundra, coastal zones, deserts and tropics. Also interested in all kinds of land use systems such as agroecosystems, forestry, mining and nature conservation, my research interests can be easily qualified as quite broad, but mapping comes to bind them all in a coherent effort.
In the last years, I have been focusing on further promoting and supporting the appropriate Mapping and Assessment of Ecosystems and their Services in order to make the concept and methods useful for sustainable management of natural and human-made capital and ecosystem services.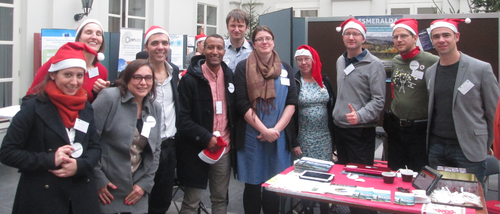 Passionate about ESMERALDA objectives, the team is dressed up and ready to present the project to policy and decision makers at the BEES Christmas Market 2016 in Brussels.