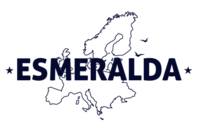 The project meets key stakeholders for its Mid-term Conference in Plovdiv, Bulgaria.
For nearly two and a half years to date, the Horizon2020-funded EU project ESMERALDA has been working hard towards the development of a flexible methodology in support of pan-European and regional Mapping and Assessment of Ecosystem Services (MAES).
From 2 to 5 October, in Plovdiv, Bulgaria, the ESMERALDA project met with key stakeholders from the EU member states, the European Commission and Science-Policy-Society Advisory Board members to present a final version of its ecosystem services mapping and assessment methodology, and collect feedback and ideas for improvements and implementation. Altogether 70 participants attended the meeting.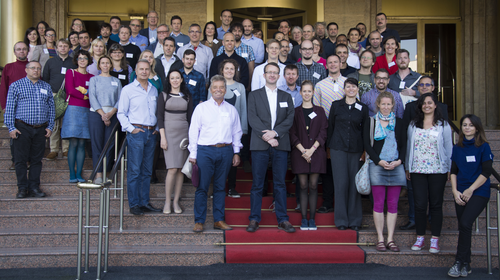 In a session dedicated to ESMERALDA support and coordination for MAES implementation and application, the participants split into four breakout groups to discuss four key areas of further developing the flexible methodology and tiered approach for mapping and assessment of ecosystems and their services, including:
Ways in which ESMERALDA can support EU member states during the final year and beyond the project and ideas how the national support groups could activate themselves and build national actor networks that carry on the support actions and provide discussion for the long-run.

Useful methods and tools for mapping and assessment of ecosystems and their services.

Possible structure and content of guideline documents and tools to support the applications of ecosystem services mapping and assessment methods by policy, decision-makers from business and practice as well as science and the society.

Indicators to measure progress on phase 1 and phase 2 of Action 5 of the EU Biodiversity Strategy's Target 2.
Coming back from this meeting, the participants from the 37 ESMERALDA partner organisations from across 31 different European countries were using the feedback to create a roadmap for integration of the recommendations for the last project phases and towards implementation in practise of policy and decision making.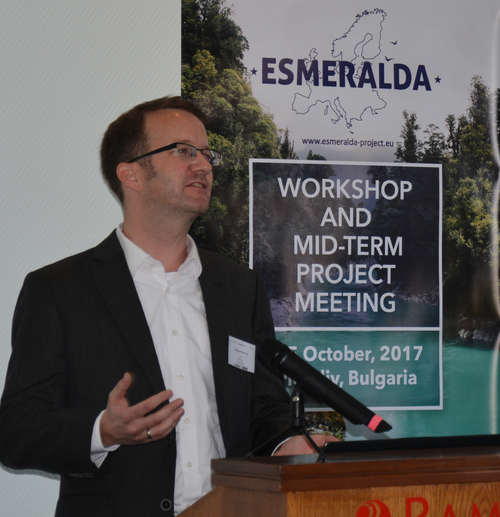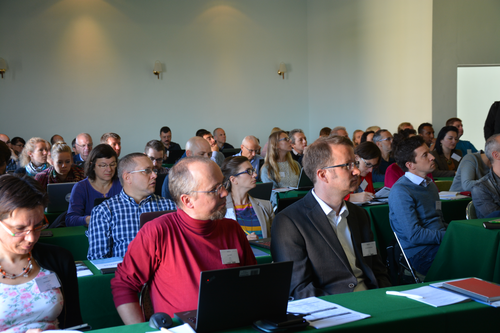 During the field trip to the Balkan National Park on the second day of the meeting, the participants had the chance to familiarize themselves with the progress and objectives of the EnRoute project (Enhancing Resilience Of Urban Ecosystems through Green Infrastructure) by visiting key stakeholders in Karlovo, the Bulgarian City Lab for the project.