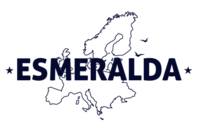 A new Special Issue addressing the challenge of assessing and valuing cultural ecosystem services as specifically stipulated by Target 2, Action 5 of the EU Biodiversity strategy (i.e. Mapping and Assessment of Ecosystems and their Services (MAES), http://biodiversity.europa.eu/maes) is being currently in preparation to be published in Ecosystem Services.
The focus of this Special Issue will be on the assessment and valuation of the cultural ecosystem service of recreation al opportunities, especially at regional and national levels. Contributions should present novel insights and latest methods for mapping and assessing recreational ecosystem services and cultural ecosystem services more broadly, tackling potentials, demand, actual use, as well as economic and socio-cultural values and benefits of RES. Furthermore, the Special Issue aims to add value by also focusing on practical applications and the potential for modelling and mapping outputs to be used in policy and practical decision making.
Submissions that address the following key questions are welcomed:
How can we advance the theory and practice of RES mapping, assessment, and economic and socio-cultural valuation in the context of MAES, including suggestions for harmonizing the diversity of approaches?

Which bottlenecks and innovative solutions have been identified in the mapping, assessment and valuation of RES?

How can 'big data' be applied in the assessment of RES?

Which evidence do we have about the links between RES and the benefits for human wellbeing?

How can we understand the diverse benefits depending on the diversity of beneficiaries of RES?

How can we implement RES assessments that provide valid and relevant information at various spatial and temporal scales?

How can we harmonize different approaches to mapping and assessing RES, for example among EU member states, to enhance the comparability of the results?
Key Dates:
Submission start: December 1, 2016
Submission deadline: May 31, 2017
First review deadline: August 31, 2017
Revised submission deadline: September 30, 2017
Second review deadline: November 30, 2017
Acceptance deadline: December 31, 2017