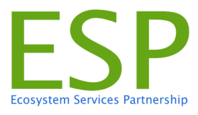 Following the 8th ESP Conference last year in Stellenbosch, the new ESP-associated journal One Ecosystem is now ready to welcome your contributions to its first Special Issue "Ecosystem services – methods, data and applications". One Ecosystem is an innovative Open Access scholarly journal that welcomes, in addition to conventional research papers, contributions documenting the entire research cycle, including data, models, methods, workflows, results, software, perspectives and policy recommendations. Contributions from all ESP 8 sessions and ESP Working Groups are welcome!

Scope of the Special Issue
With this Special Issue (and the new Journal) the main intention is to really make a difference, by promoting and supporting methods and data sharing, ideas exchange and dissemination of relevant applications in the sphere of ecosystem services. For this reason, the focus of this Special Issue is kept broad, welcoming all contributions related to ecosystem service research methods, data and their applications in science, policy making, society and practice. Please contact one of the Special Issue editors in case you are unsecure whether your specific topic is fitting.
Timeline
Call for papers: March 2016
Indication of interest (authors): April 11, 2016 (but also later indications may be considered)
Submission of papers: any time, but preferably before June 1, 2016
Publication individual papers: when ready
Collection for Special Issue: September 2016
Download the official Call for Papers here.