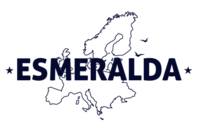 ESMERALDA is featured in the Research & Innovation news to expose the project to a great audience across Europe and the World.
"EU-funded project ESMERALDA is developing ways to assess Europe's biodiverse ecosystems and their many contributions to society and the economy." states the story going in deph through the ways in which the project aims to provide methods to asses the state of ecosystems across Europe towards supporting Action 5 of the EC Biodiversity Strategy 2020.
Read more in the original news story.