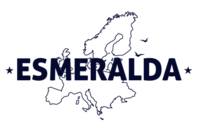 Humankind benefits in multitude ways from biodiversity, ecosystems and the services they provide. Such services include for example the provisioning of drinking water, food security, air quality regulation or recreation.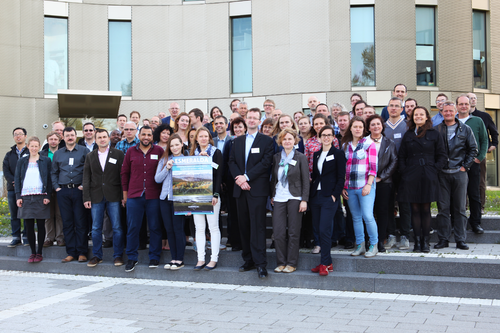 Esmeralda group photo; Credit: Christian Urban, Uni Kiel
The new collaborative EU Horizon 2020 funded project "ESMERALDA - Enhancing ecosystem services mapping for policy and decision making" looks into the needs of policy and decision-makers in EU member states for flexible methodologies, tools and data for sustainable management of ecosystems and their services.
The project held its official kick-off meeting from 5 to 7 May 2015 at Kiel University (CAU), Germany. Around 70 representatives, including scientists, experts and stakeholders of 25 partner organisations from 20 European countries met for the start of the three and a half year coordination and support action.
The ESMERALDA project is planned to serve as an important basis for implementing the European Commission's Biodiversity Strategy 2020, adopted in 2011, which aims to prevent the loss of biological diversity, and to improve the state of European species, living areas, ecosystems and ecosystem services.
The project will create flexible methodologies to provide the building blocks for pan-European and regional assessments of ecosystems and their services as an essential part for informed decision making and a core of the EU Biodiversity Strategy.
"The data collected during ESMERALDA will assist the European states involved towards reaching the goals of the EU Biodiversity Strategy, step by step," said the project coordinator, Dr Benjamin Burkhard, of the Institute for Natural Resource Conservation at Kiel University.
"This first meeting puts the initial building blocks into a three-and-a-half-year joint research initiative that will provide important milestones for a more sustainable future of our ecosystems and the services they provide to humankind.